NCS Multistage is a leading provider of highly engineered products and support services that enable oil-and-gas operators to optimize oil and natural gas well completions and field development strategies. We provide products and services primarily to exploration and production companies for use in onshore wells, predominantly wells that have been drilled with horizontal laterals in unconventional oil and natural gas formations. Our products and services are utilized in oil and natural gas basins throughout North America and in selected international markets, including Argentina, China, the Middle East and the North Sea.
Our primary offering is our Multistage Unlimited family of completion products and services that enable efficient pinpoint stimulation, which individually stimulates each entry point into a target formation. Our Multistage Unlimited products and services are typically utilized in cemented wellbores and enable customers to precisely place stimulation treatments in a controlled and repeatable process, compared with conventional completion methods. Read more...
Stock Information
Change

(%)

Volume

Data as of
Data Provided by Refinitiv. Minimum 15 minutes delayed.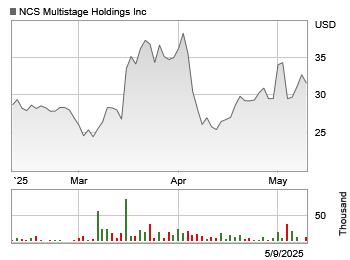 Upcoming Events
There are currently no events scheduled